Build Your Virtual Bouquet Online With Bridal Bouquet Builder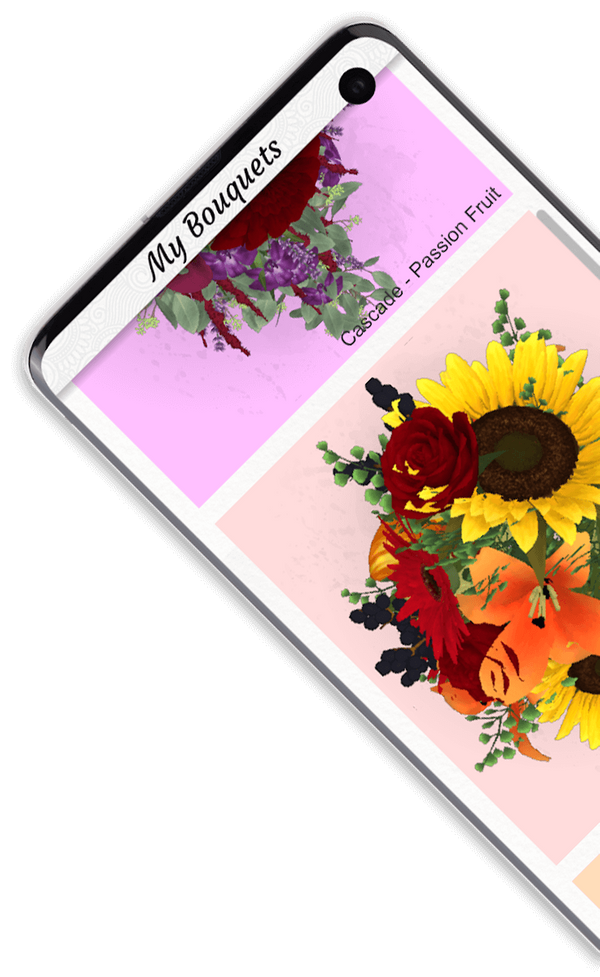 A Virtual Florist You Can Trust
At Bridal Bouquet Builder, we understand that finding the perfect bouquet for your special day is an important part of the wedding planning process.
With more than 32 years of experience in the floral industry, our founder Sandy has created beautiful bouquets for over four thousand weddings. We offer our brides a free companion app, which allows you to design your own bouquets in 3D. This way, you can create your dream bouquet, and make sure that it fits perfectly with your wedding theme. Get started today!
Have fun designing virtual bridal and bridesmaid's bouquets. Whether you are a florist, bridal planner, DIY bride, or helping plan a wedding, this app is for you.
Go to your florist or craft store prepared to pick out the perfect bouquet for you!

About Our Bridal Bouquet Builder
When it comes to wedding flowers, we understand how important it is to get them right. At Bridal Bouquet Builder, we offer a unique virtual florist experience that allows you to build your own bouquet from the comfort of your own home. We are here to help you create the most beautiful and unique bouquet for your big day. With our easy-to-use app, you can design a bouquet that is truly one of a kind.
From classic to modern, traditional to contemporary, Bridal Bouquet Builder has the perfect bouquet for you, which will make your wedding day even more special. So let us help you design your bouquet so your florist can bring your virtual bouquet to life!
Relieving the pressure of combining the perfect flowers for your special day.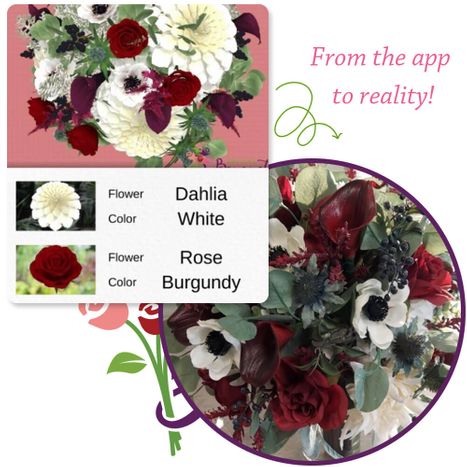 Benefits of Our Build-A-Bouquet App
Our Build-A-Bouquet app helps you design the perfect wedding bouquet. With our app, you can easily select the type of flowers and color palette of the flowers you would like in your bouquet. You can also rotate the bouquet to get a 360-degree view of your creation. Our app offers more than 200 different flower varieties to choose from, allowing you to create a bouquet with the perfect match of colors and textures.
Our Build-A-Bouquet app also allows you to set the background color to any color you like - even the color of your bridesmaids' dresses. This helps you visualize how the bouquet will look in the context of your wedding day. Try it for yourself!

See different flowers in a variety of colors and quantities from all angles in your wedding bouquet.

Build a bouquet against a backdrop of any color, even the color of your bridesmaids' dresses.

Fun to play with, easy to learn, and takes the guesswork out of your wedding flowers. A great at-home bouquet designer option for brides.
Offering Custom Wedding Arrangements and Decorations for Central Wisconsin.